Keith's High Seats Ltd are able to fabricate/build most things! No matter the scale or requirement – if it can be built we can build it.
Here at Keith's High Seats Ltd we are able to draw from our years of experience of invention and fabrication to create bespoke items for customers. With our fabrication skills and vision, your ideas can become reality and brought to life!
Please contact us to discuss your requirements and project build.

Some of our previous work includes:
CRAFT METAL WORK
Our skills in shaping and crafting metal have come in handy when creating these unique pieces for the home or work place. Any design can be tackled and ideas are welcome.
FISH SCULPTURES
Being a keen angler is where the inspiration came from for these fish sculptures. Two pieces were donated to raise money for the 'CarpAfterCombat' charity.
BELL TARGET
This is an item we were asked to design and fabricate for Hawkins bell target club. Added some decorative detail to it.
STEEL FLOWER CREATIONS
The perfect gift for Valentine's or Mother's Day – an everlasting rose.
PLANT STAND
This plant stand was created and decorated with steel ivy leaves and butterflies. Houses four plants of different sizes.
ANTLER CRAFT
Full size antler chair fashioned from Fallow antlers.

Fallow antler table piece with fashioned steel candle holders.
TRAILER CARCASS PREP
This trailer attachment was created so that a client could gralloch deer and transport them with ease. If you have a particular vehicle or piece of equipment that you would like to adapt or utilise get in touch.
GAME CART HANGING RAILS
Different sizes can be made to suit your requirements. Made solid or break apart.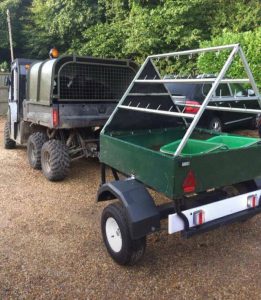 5 BAR FREE-STANDING GAME RACKS
We have created a range of bespoke racks for shoots up and down the UK. Whatever your quarry or requirements we can build something.
QUAD BIKE ACCESSORIES
We have created a range of accessories for quad bikes to ensure that our clients can utilise their off road vehicle and carry all of their field sports equipment and quarry to and from the field. Any make or model can be adapted.
FIELD SPORTS EQUIPMENT
We can put our hand to almost anything. This was a project we undertook to create an exact replica – although a little smaller! – for Andy Crow and his Grandson. They can now go shooting together with matching shotguns. It's important that we pass on our field sports traditions and correct practice to the next generation and we are sure that young 'Mr Crow' will enjoy his time in the field.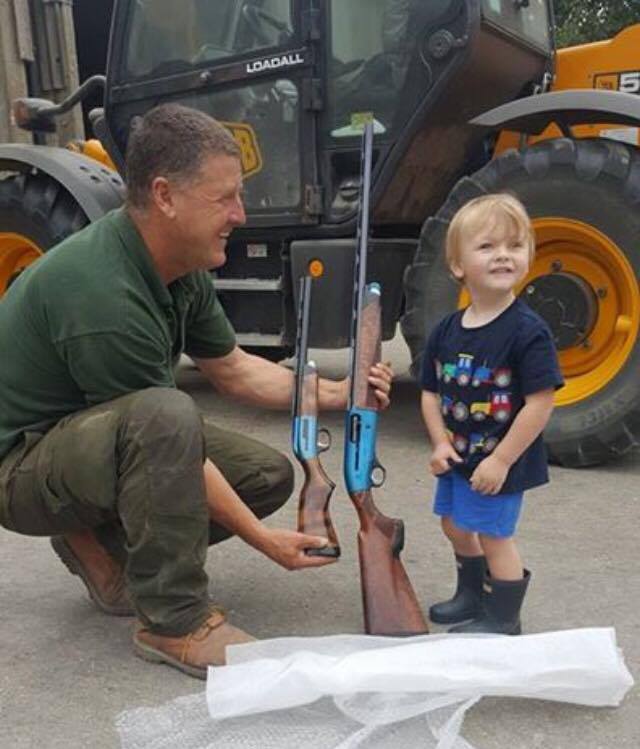 BOLT ON WINCH WITH REMOVABLE BAR